(Drawing Closed)
Medallion quilts have been all the rage over the last few years. A medallion quilt generally starts with a center motif and then multiple borders are added until you have your quilt.
I loved that Janice Ryan (betteroffthread.com) and Beth Vassalo (http://plumandjune.blogspot.com/) wanted to write a book where we could explore medallions even further and so they put their heads together and invited 11 amazing contributors and produced  The Modern Medallion Workbook (Stash Books).  And I was of course honored to be asked to be a part of this book. The best thing about this book is that it IS a workbook! So, if you want to you can make one of the quilts exactly like they are made from the book – and they are amazing as is. But, the book is made to inspire creativity and to encourage the quilter to step outside of just making a pattern and create their own. You know I love that!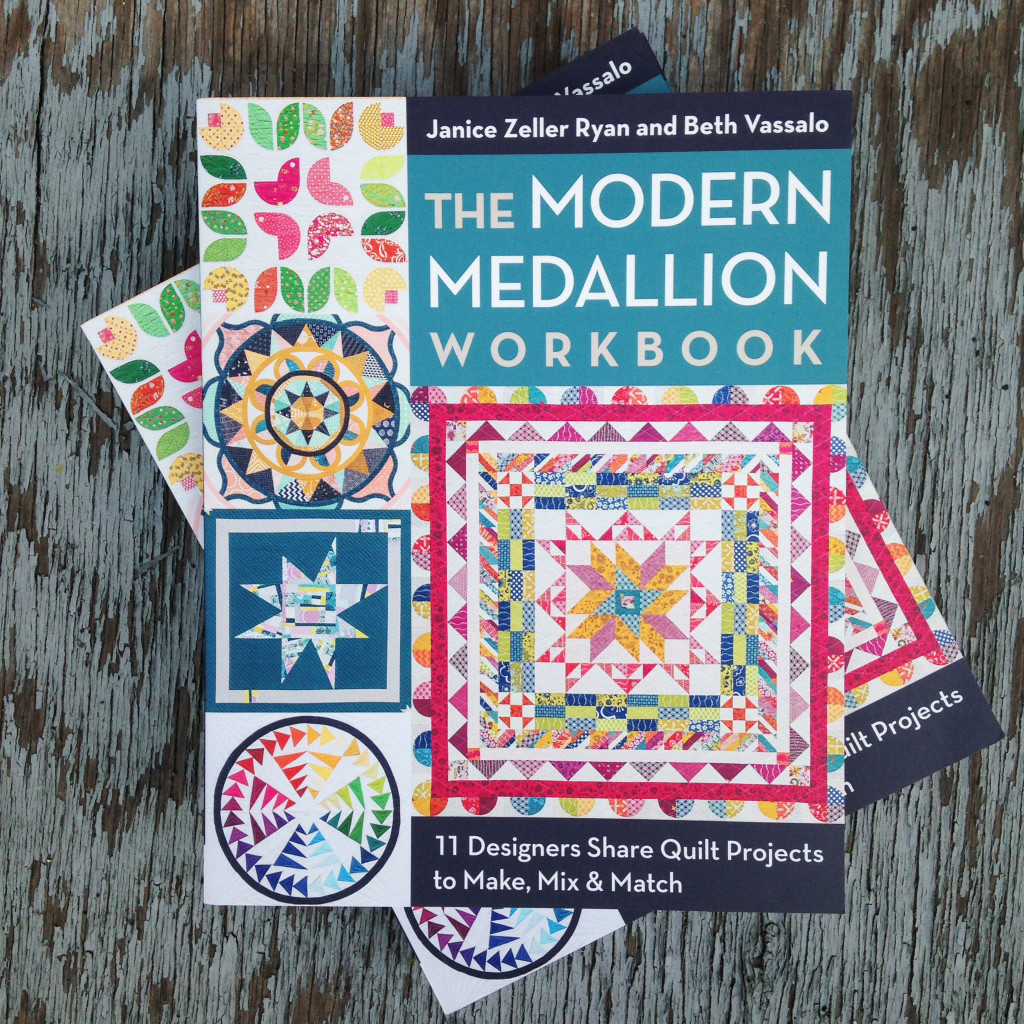 My contribution to the book is a quilt called Zen Medallion. I really wanted to include my version of bias tape applique in my quilt so I built the design around this technique. It is top-stitched bias tape applique. I also included a bit of lightweight paper piecing as well. I quilted it in my go to when I really want the quilt design to sing – an all over organic crosshatch.
Now this quilt looks like a medallion but, it isn't built like most medallion quilts. It is built in wedges. And, I know I always promise this but, it is much easier than you think!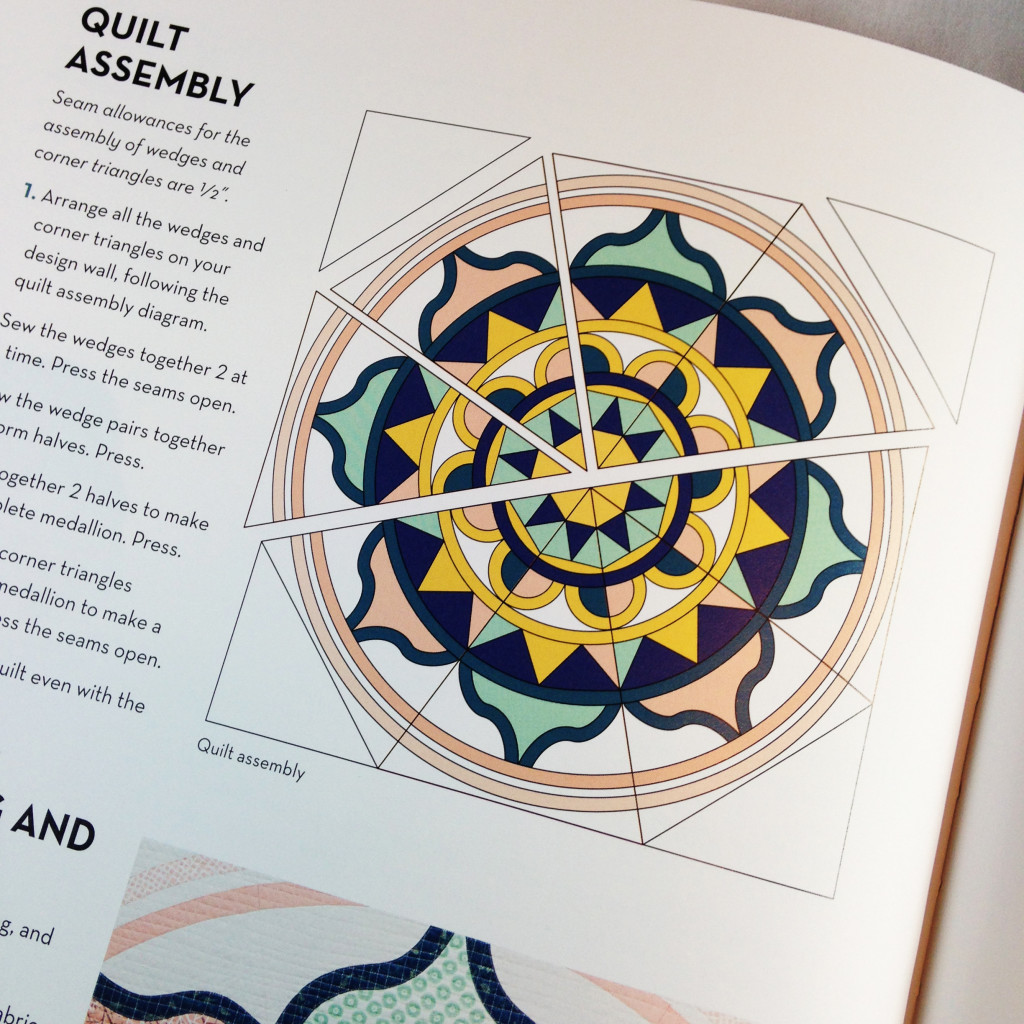 There are even coloring pages for each of the quilts so  you can explore color and pattern even before you pull out your fabric. Ya'll know I have a crazy color sense but, I love that I would be able to try out my colors and fabrics before I commit to them.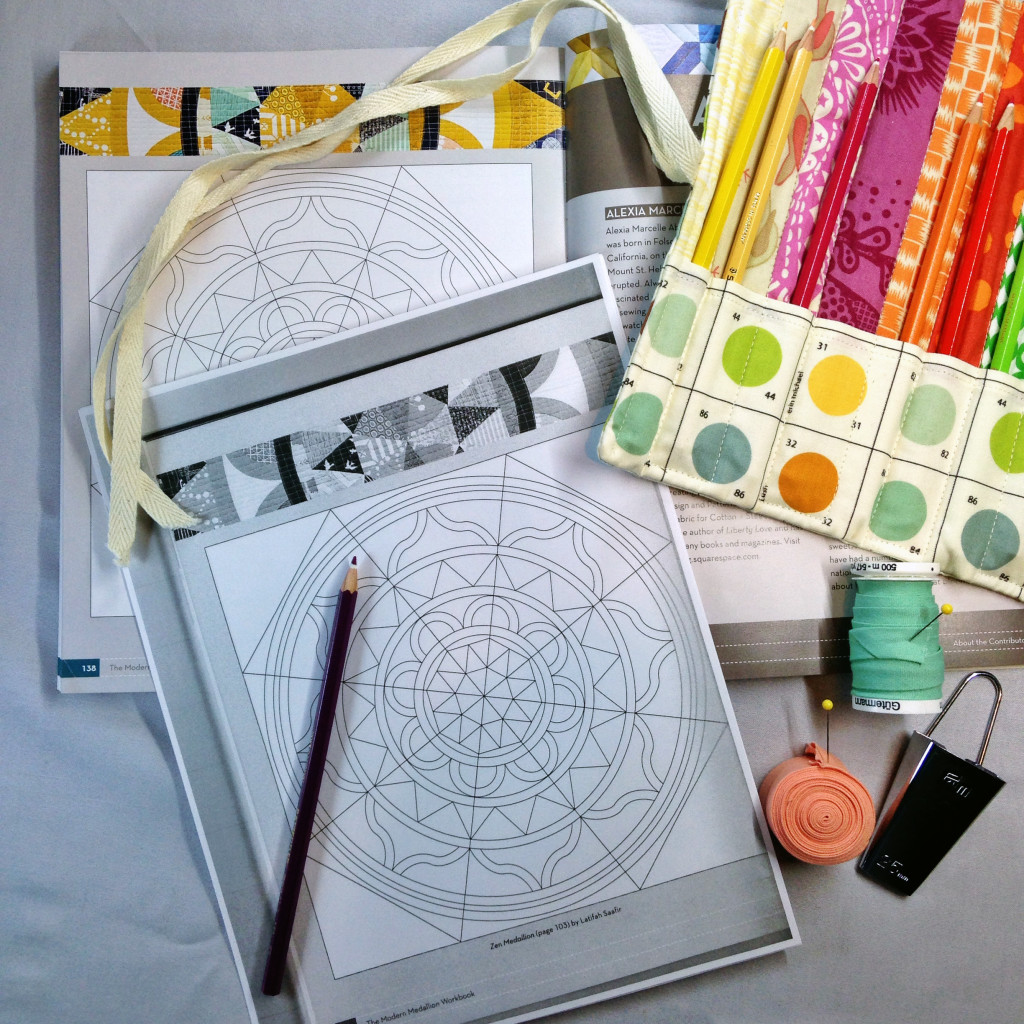 Since I don't have the actual quilt back yet I'll show you these. I had a bit of a disaster when making this quilt the first time (Hint: coffee and quilt tops don't really mix) and had to remake the top. But, I cut up the old top and will eventually make pillows out of the salvageable portions. I'm pretty excited about them!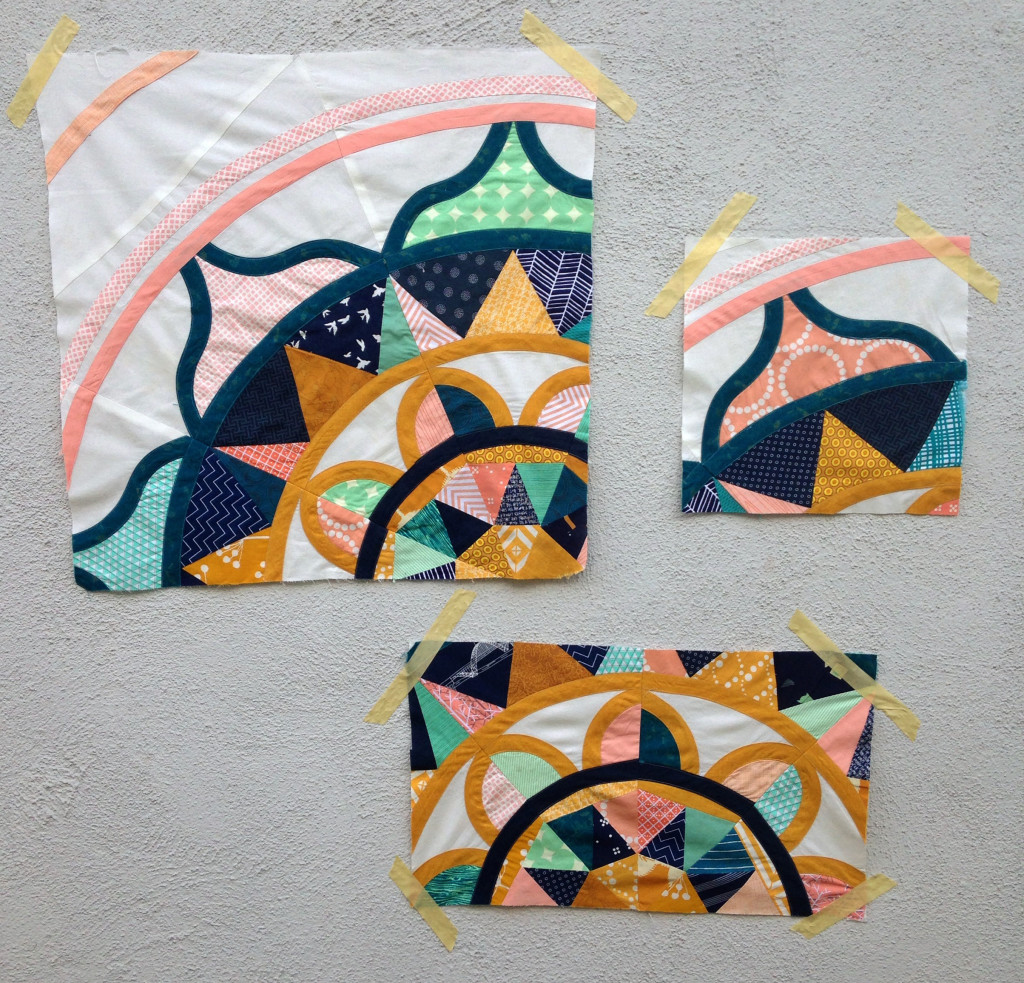 If you love a book that will explore a ton of different techniques and encourage you to step out of your box to make amazing quilts then you'll love this book.
Now, for the giveaway. C&T Publishing is providing one lucky winner a copy of this book. To enter to win, just leave a comment on this post telling us about  your worst sewing or quilting disaster (so I wont feel alone about my quilt top turned pillows)! A US winner will receive a hard copy and International winner will receive an electronic copy. Drawing ends on Thursday, May 28th.
Drawing ended! Thanks everyone for playing along. Congrats Pat (number 91 of 101 selected by Random Number Generator). Check your email for an email from me so that we can send your book to you!

Be sure to check out the rest of the blog hop for more chances to win and to see all the other quilts:
May 11th:  Janice and Beth at C&T/Stash
May 12th: Melissa Richie- weshallsew.blogspot.com
May 13th: Amy Sinibaldi- nanaCompany.typepad.com
May 14th: Christina Lane- sometimescrafter.com/blog
May 18th: Erica Jackman- kitchentablequilting.com
May 19th: Becca Bryan- www.bryanhousequilts.com
May 20th: Karen Anderson-Abraham- bloomingpoppies.net/
May 21st: Latifah Saafir- www.latifahsaafirstudios.com
May 22nd: Kerry Green- verykerryberry.blogspot.co.uk
May 25th: Beth- www.plumandjune.blogspot.com   and
 Janice- www.betteroffthread.com