My friend Casey York asked me to be a part of her second book aptly named The Appliqué Book. She invited 21 designers to contribute to the collective knowledge of this book. I love that it embraces "Traditional Techniques, Modern Style". Because, isn't that what it's all about?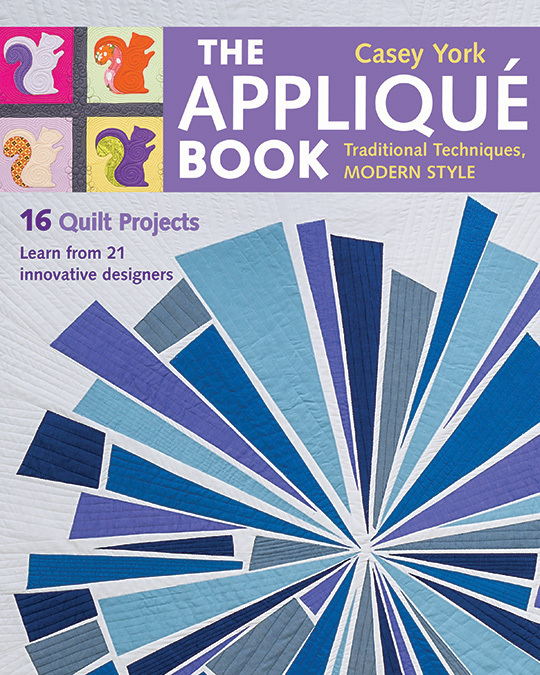 I honestly don't do appliqué much but, when I do there is one style of appliqué which I've sort of embraced as my own. Back in 2011 or 2012  while looking at all of my leftover bias tape I started to think about what I could use them for and thought that it would be fun to use it for bias tape appliqué. As far as I knew at the time, bias tape appliqué was primarily used for stems and vines in traditional appliqué (I hadn't yet been introduced to the work of Joe Cunningham). I thought what if we used bias tape to draw on quilts in bold and modern ways. My technique is fully machine stitched and after the design is drawn on to the background fabric then it is sewn down using the design as a guide. Several people have developed different methods of bias tape appliqué but, this method is easy and consistent and can be used for bias tape strips up to 2″ wide. I do love that so many people are playing with bias tape appliqué now!
I wanted to create a simple bold quilt for Casey's book and Sweet Pickles was the result. It is fairly easy to stitch together but, creates a fun and modern statement.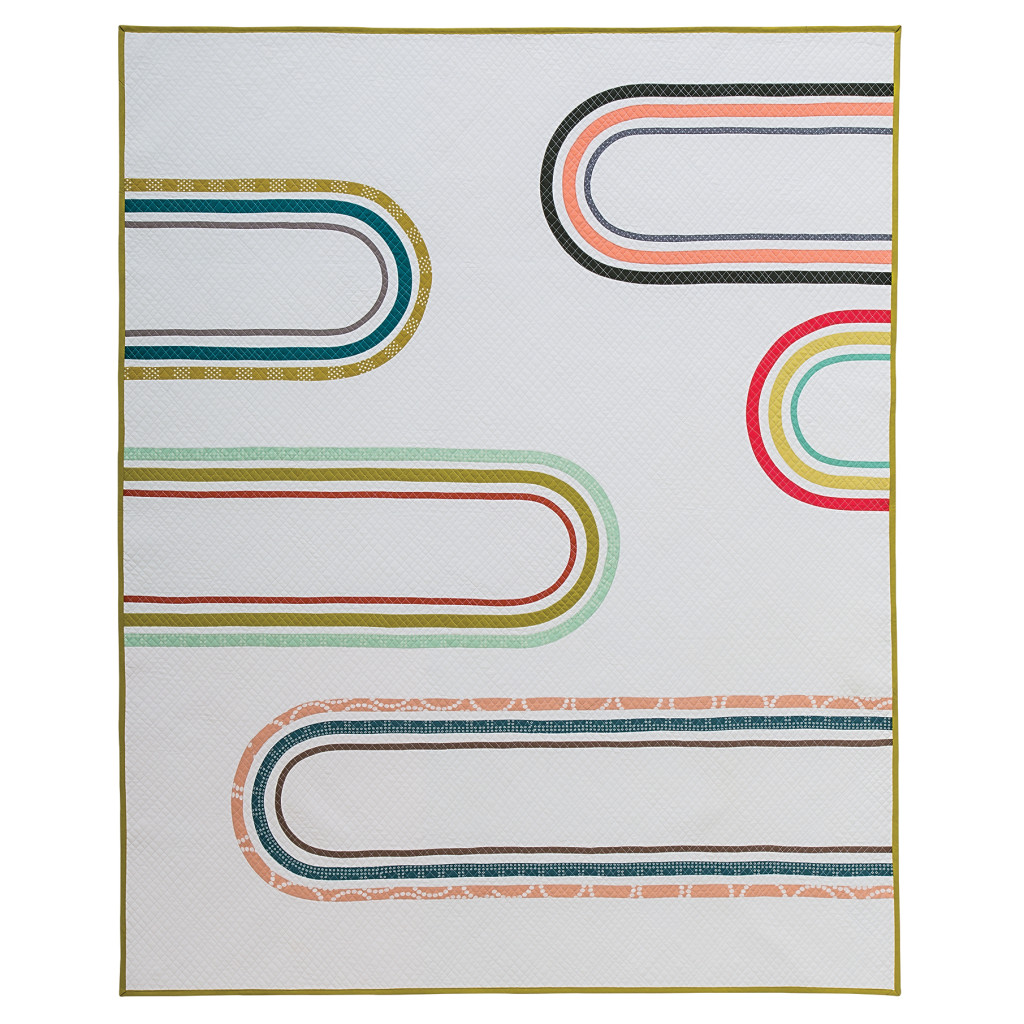 I went with my go to all over quilting and that's the random or organic crosshatch – this time on a diagonal.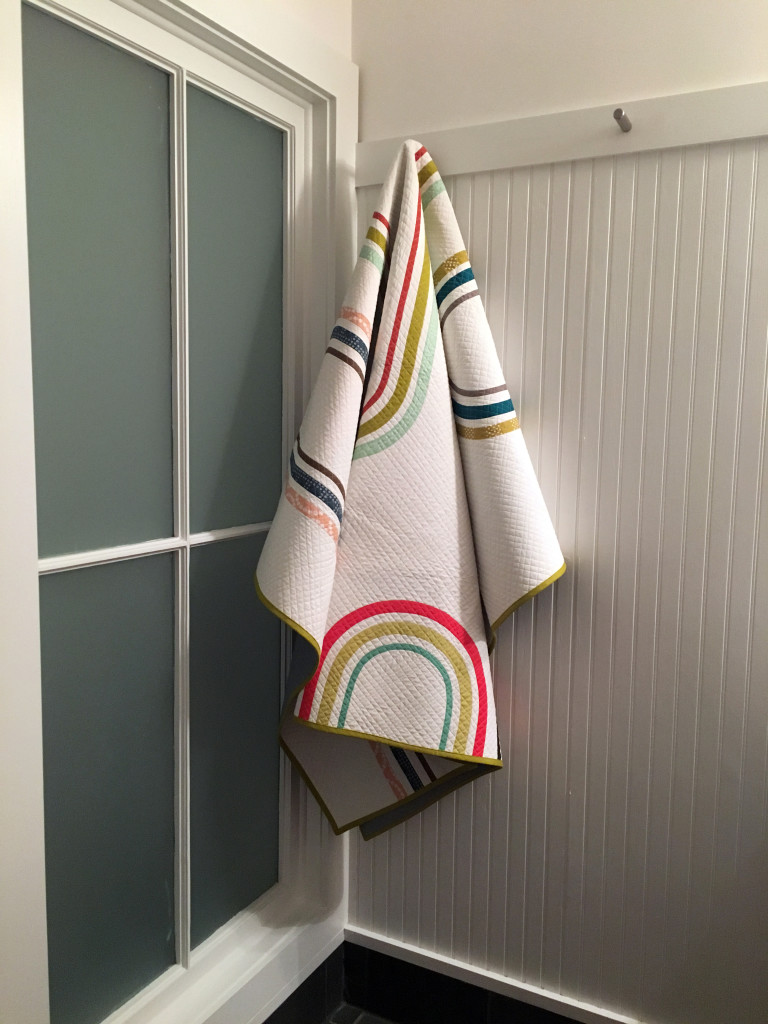 And, Sweet Pickles made it to the back cover too. Fun, huh?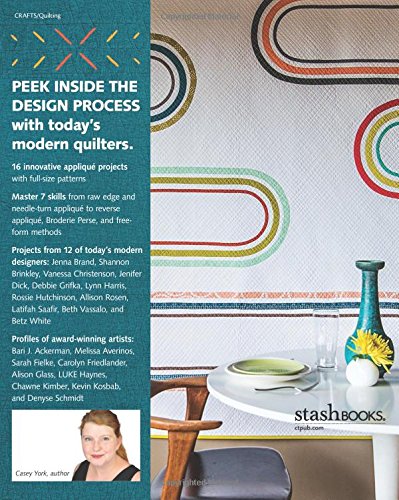 Stash Books is kindly offering a book to a lucky winner! Just comment below on what your favorite kind of appliqué is. Comment by midnight on Friday, March 25, and I'll announce a random winner on Saturday, March 26.
And the winner is

as selected by the True Random Number Generator. Thanks Anna! Expect an email from me soon.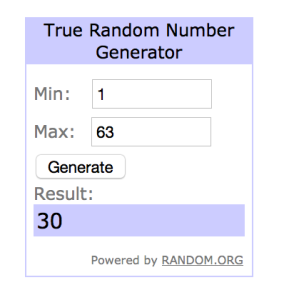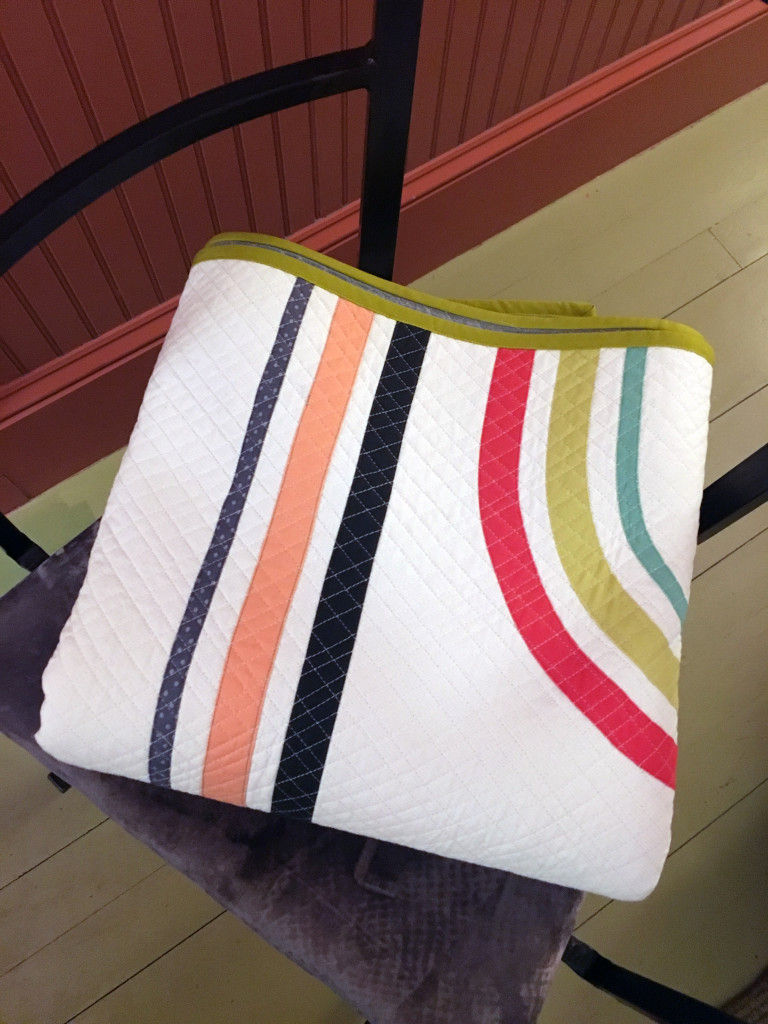 And, be sure to check out the rest of the blog hop. You'll be able to see a lot of the wonderful quilts from The Appliqué Book and you'll have even more chances to enter to win.
Mon. March 14:
Casey York | https://studioloblog.wordpress.com
C&T Publishing |http://www.ctpub.com/blog/
Tues. March 15:
Jenna Brand | http://jennabrand.com/
Adrianne Ove/Pink Chalk | http://www.pinkchalkstudio.com/blog/
Wed. March 16:
Jenifer Dick | http://42quilts.com/
Pati Fried | https://seehowwesew.wordpress.com/
Thurs. March 17:
Shannon Brinkley | http://www.thebottletree.net/blog/
Bari J. | http://barijdesigns.com/blogs/blog
Fri. March 18:
Debbie Grifka | http://eschhousequilts.com/blog
Beth Vassalo | http://plumandjune.blogspot.com
Mon. March 21:
Latifah Saafir | http://www.latifahsaafirstudios.com/blog/
Tues. March 22:
Lynn Harris | http://thelittleredhen.typepad.com
Kevin Kosbab | http://feeddog.blogspot.com
Modern Quilts Unlimited | https://modernquilts.mqumag.com/category/blog
Web. March 23:
Allison Rosen | http://withinaquarterinch.com/
Cindy Lammon | http://hyacinthquiltdesigns.blogspot.com/
Thurs. March 24:
Rossie Hutchinson | http://www.rossiecrafts.com/blog
Generation Q | http://generationqmagazine.com/
Fri. March 25:
Betz White | http://betzwhite.com/blog
Casey York | https://studioloblog.wordpress.com