A very dear friend is having a baby boy soon. She loves red polka dots. And browns. And polka dots in general. And twice I heard her say she loved the Fox and the Houndstooth fabric. And, I needed to make a full quilt sample for my May Block of the Month, Muffin Tops, that I'm teaching at Sew Modern.
So I killed two birds with one stone. (That's a really wicked saying BTW.) The quilt will be at Sew Modern until class, then it will be gifted to her. 🙂  The baby will be here by then so it's perfect. 🙂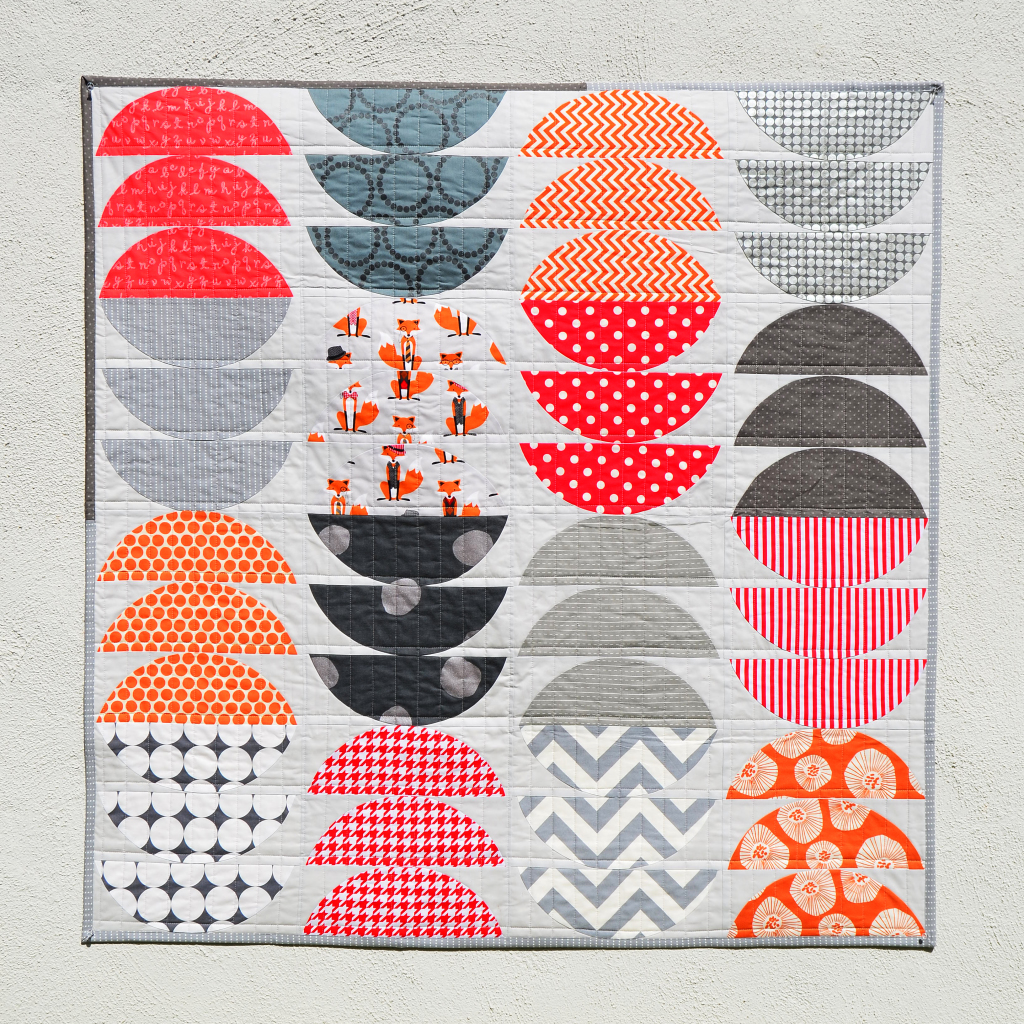 The back is simple and I think it's kinda perfect. I picked a rust color fabric that coordinates with the foxes. Then I inserted a strip that includes the foxes, the preppy red houndstooth and a label that is in the shape of the half circles on the front of the quilt.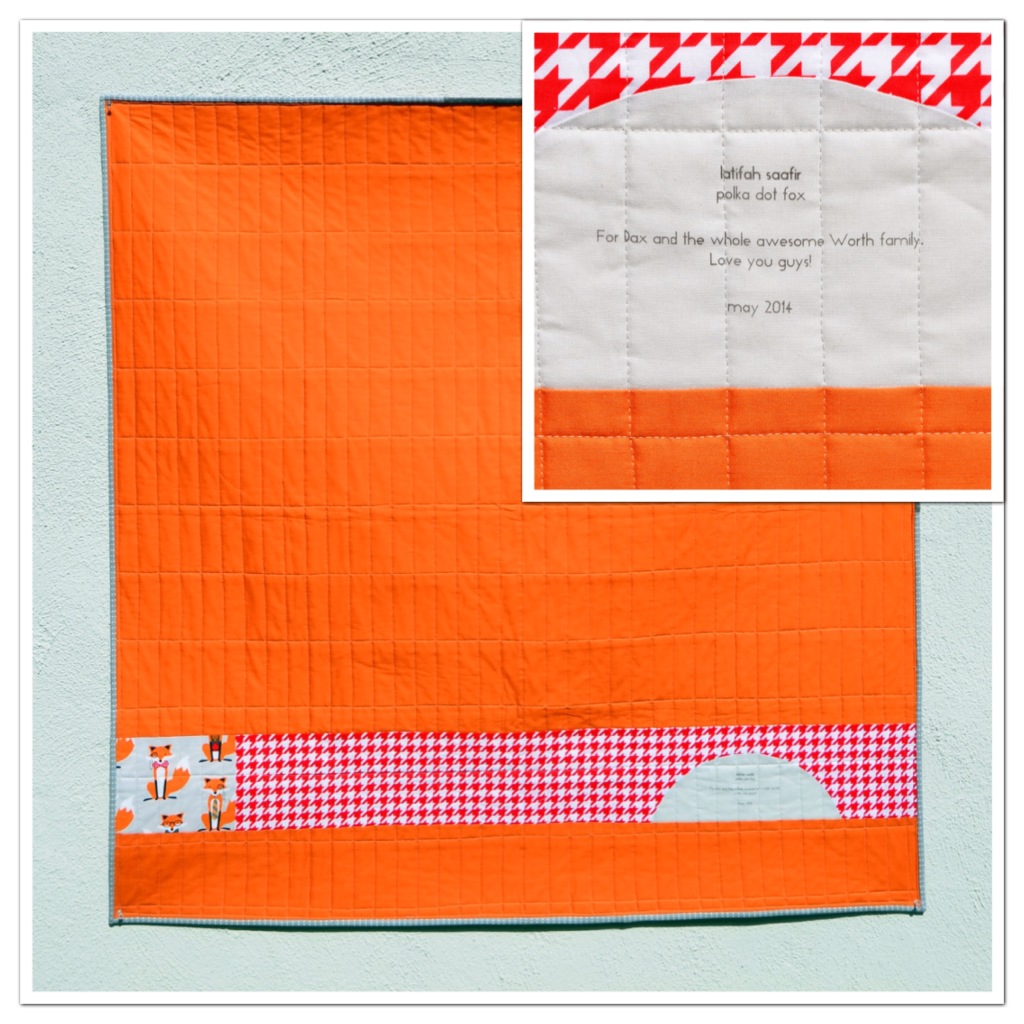 I love that this quilt has sprinkles of metallic in it. I don't think it's typical of a baby quilt. Let alone a baby boy quilt. But, I think it kinda works. A bit of Nani Iro, Lizzy House's Metallic Pearl Bracelets, and some Mirror Ball Dots! I'm not even a sparkly girl but, I sort of love the unexpected sparkle in this quilt.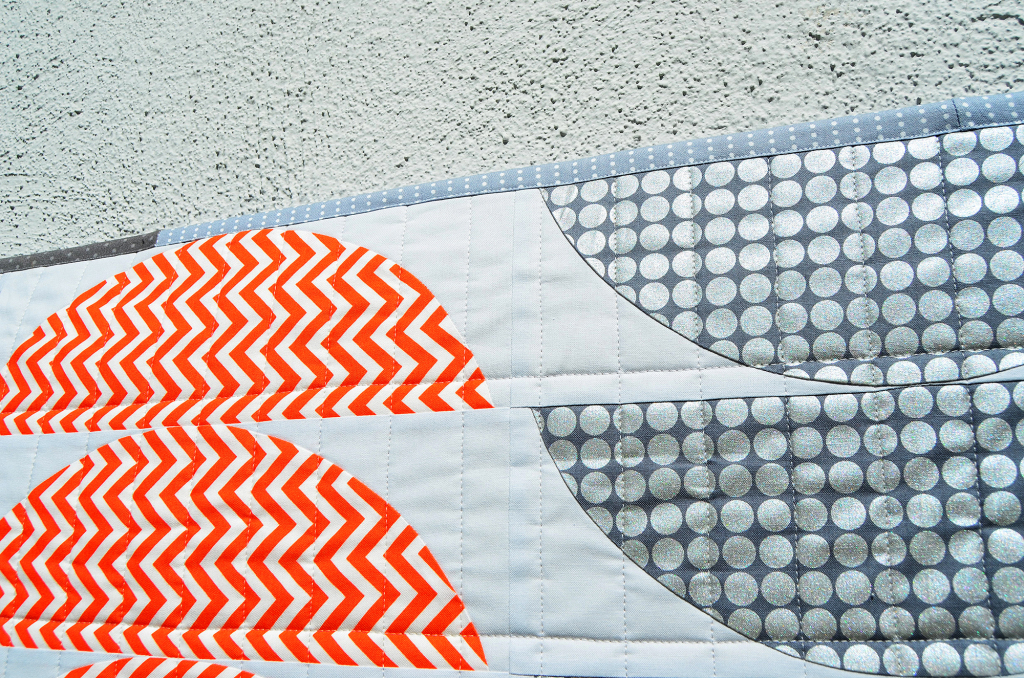 And, having made a whole quilt of the Muffin Top block, I'm all ready for Sew Modern's BOM too. These blocks are so easy and fun to whip up. I wanna make more! Here's the block in the fabrics that I'm making the BOM quilt out of (Carolyn Friedlander's yummy Botanics).