My dear friend Erin Scholosser of Schlosser Designs wrote a book! Yay! And, it's awesome. It figures out all of those home decor projects that you may think are cool but, can't quite figure out how to do. Roman shades? Check. Bed Skirt? Check. Shower Curtain? Check. Light Shade? Check. The book includes over 30 different projects and many project have several variations so there's a project for everyone!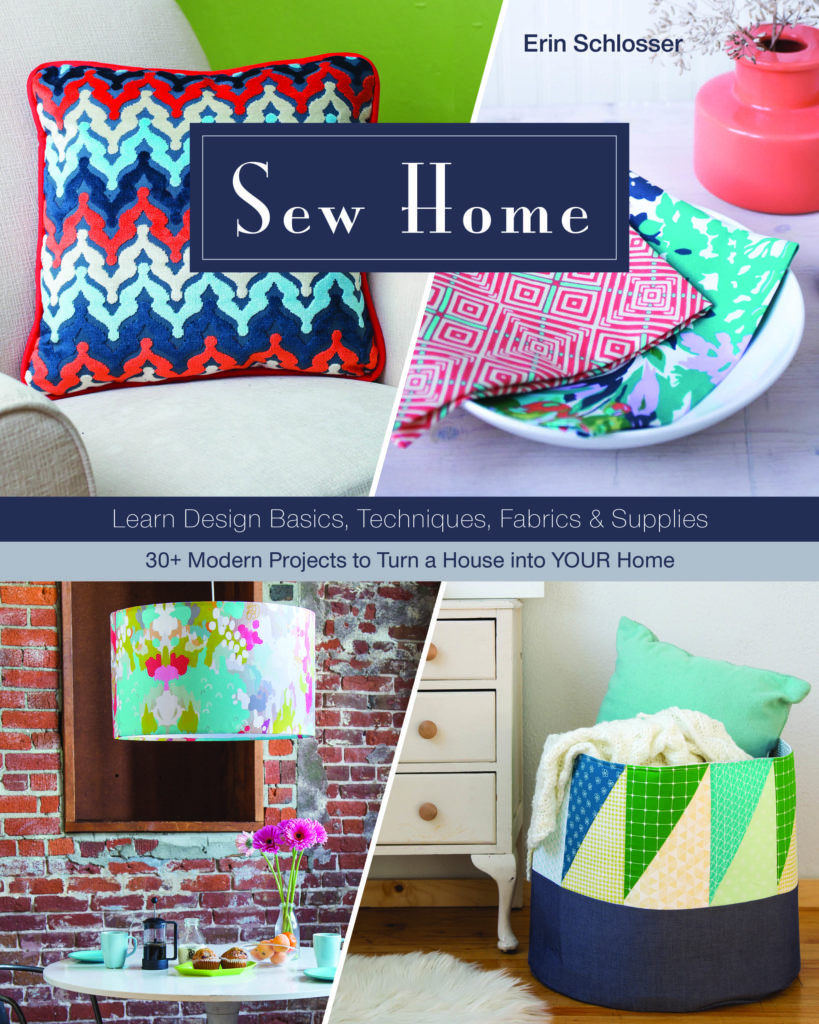 Custom Sheets? Yes, please! Erin mentioned that she had a project with customized sheets and I knew that was the project for me for this blog tour.
Of course I wanted to use my fabric line Grafic with it. I did change a few things. But, the instructions are so clear and well written that small changes were easy to make. One, I didn't want my band being quite as wide so I made it a bit smaller. Second, since Grafic is ALL directional fabric and I wanted it to be in the proper orientation I did piece my band. Erin smartly suggest that you make it from one piece of fabric so that you don't have seams. But, I sacrificed a seam to use my fabric. 🙂 And, I'm in love! Now, I need to make pillow cases and shams too!
The best thing is that you can customize sheets in JUST three seams (Well, four if you are a rebel like me). The construction is brilliant. And, in just an hour or so you can have something custom and personalized for your home.
And, Erin and C&T is giving away a free book to one lucky blog reader. To enter write a comment with what home dec project you would tackle first if you received this book! You have until Friday, September 30th at midnight PST to enter! Winner will be chosen via the Random Number Generator.
Be sure to check out the rest of the blog tour to see some other fun projects and get additional chances to win!
Tuesday, September 20 – C&T Publishing & Joanna at Kustom Kwilts and Designs
Wednesday, September 21 – Sew 4 Home & Jen Carlton Bailly
Thursday, September 22 – Brenda at Just A Bit Frayed/Pink Castle Fabrics & Nicole at Modern Handcraft
Friday, September 23 – Janome Sewing Machines & Cristy at Purple Daisies Quilting
Monday, September 26 – Windham Fabrics & Rebecca at Bryan House Quilts
Tuesday, September 27 – Generation Q Magazine, Karen Lewis Textiles & Latifah Saafir Studios
Wednesday, September 28 – Dear Stella Fabrics & Mandy at Mandalei Quilts
Thursday, September 29 – Erin at Schlosser Designs